"HELP! I'VE BEEN BLURBED!!!"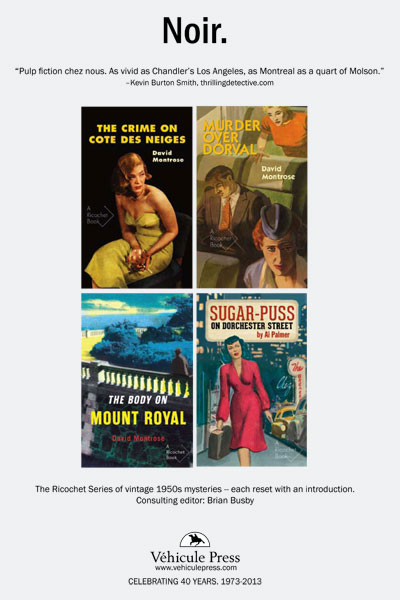 I don't really do blurbs.
I do reviews. I throw around my opinions. I blog. I tweet. I spout off over a few beers.
But I don't blurb.
I particularly don't blurb-to-order. I've seen too much huffing and puffing from people who've obviously never read the books they're touting.
Still, things I've said get out there. Usually, I'm not even told, which is why this list is so erratic. But here are some of the places where I've been quoted or blurbed or cited...

CITED
"Encyclopedia Brown author Donald Sobol dies in Florida at 87"


Tampa Bay Times


July 16, 2012
Craig Pittman quoted the site's entry on Brown.


Paperback Bestsellers


Publishers Weekly


April 23, 2012
The Thrilling Detective Web Site is quoted and cited in the capsule description of Stuart Woods' Stone Barrington.



The Michael Shayne Mysteries

... Buy this DVD
DVD Booklet
Cinema Classics Collection, 2007.


This four-DVD set features four classic films starring Lloyd Nolan as the irrepressible Irish-American P.I. and a small eight-page booklet. I'm cited in the endnotes.





Graphic Novels: Everything You Need to Know

...Buy this book
By Paul Gravett
New York: Collins Design, 2005.


A wide-ranging and literate (and well-illustrated) overview of the graphic novel form, with plenty of examples, keen observations, explorations of various genres, suggested further reading and an all-inclusive view that includes not just the done-to-death usual suspects but alternative, foreign and off-the-wall graphic novels you may have missed.. Best of all, though, may be the author's analysis of what he considers 30 key graphic novels. And you've just got to love the chutzpah of quoting everyone from Frederico Fellini, Salvador Dali and Dave Eggers to... me? What the hell? He quotes what I said on the site about Ed Bruker's masterful

Scene of the Crime

. Suffice it to say I'm flattered.
BLURBS
Véhicule Press/Ricochet Ad for Maisonneuve Magazine


Possibly my favourite blurb. Ricochet lifted a quote ("Pulp fiction chez vous. As vivid as Chandler's Los Angeles, as Montreal as a quart of Molson") from my introduction to their reprint of David Montrose's

The Body on Mount-Royal

to plug their whole line of Montreal pulp fiction reprints. This ad appeared on the back of

Maisonneuve, a Montreal literary mag that covers arts, politics, ideas and "anything else eclectic and curious."



Reckoning for the Dead

(2011) by Jordan Dane...Buy this book



Bye Bye Bertie

(2010) by Rick Dewhurst

...Buy this book
DEDICATIONS & ACKNOWLEDGEMENTS
The Risk of Infidelity Index

(2007) by Christopher G. Moore


Christopher thanks me for "spreading the word."
There are a ton more out there, but if you spot any, please let me know. I can be reached via e-mail.

| Home | Columns | Articles & Essays | Reviews | Profiles & Interviews |
| Rip This Joint | The Bike Beat | Short Stories | Novels | Editor | "Expert Witness" |
| Contact Info | Links |