Crimes on .45
By Kevin Burton Smith
And the beat goes on... particularly the crime beat. Once again, I've hit shuffle-play and come up with a few choice musical nuggets of a decidedly criminal bent, although if there's a more specific theme or a pattern here I can't hear it. We've got a couple of more-or-less mainstream rockers, a quirky alternative band from the U.K., an Americana cult fave and -- GASP! -- a current member of Styx.

As always, please remember that these songs are just for listening and singing. Don't go out and do it."

Something Big
Performed by Tom Petty and the Heartbreakers
Written by Tom Petty
From the 1981 album Hard Promises
Buy this CD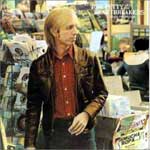 It opens with a great twelve-string flourish, but Petty, one of the most mainstream of American rockers, soon eschews his trademark jingle-jangle on this Chandleresque masterpiece. It's all busted hopes and blown chances, a lyrical tour-de-force that tersely details a guy killing time in a seedy motel ("The Plaza All-Adult") before a late-night meeting. A pay-off? An illicit romantic rendezvous? Whatever -- the trappings are ripped right from a million Gold Medal paperbacks: sending out for a bottle, nightclerks, outside lines, a guy called "Speedball" and wisecracking chambermaids who get to deliver the final punch line. Evidently, even the losers get lucky sometimes - or at least they think they will. "And it wasn't no way to carry on/It wasn't no way to live/But he could put up with it for a little while/He was working on something big." I swear, you can almost hear the neon crackling outside the dirty window...


Jeannie Needs a Shooter
Performed by Warren Zevon
Written by Bruce Springsteen and Warren Zevon
From the 1980 album Bad Luck Streak At Dancing School
Buy this CD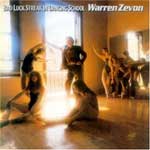 "Something Big" segues rather nicely into this charming ode to murder, betrayal and implied incest, co-written with Bruce Springsteen of all people (and taken from the album Zevon dedicated to crime writer Ross Macdonald). Zevon, of course, was the late, great singer-songwriter best remembered as the "Werewolves of London" guy -- and for the shameless way his long drawn-out death from inoperable cancer a few years back became a marketing hook ("He's dying! Buy the album! Give him a Grammy!). But throughout his long and distinguished (if not wildly commercial) career, the Excitable Boy managed the rare feat of penning not just hard-boiled songs full of psychopaths, werewolves and headless Thompson gunners, but also some of the best tough-but-tender ballads of the last thirty or so years. There's a sort of sad, timeless quality about this song, too, like it might be some old folk weeper that had been laying around for a few centuries, as it chastely details a doomed romance between a boy "born down by the river/where the dirty waters flow" and some backwoods hottie ("When I leaned down to kiss her/She did not turn away"). The lovers plan to make a break for it, but it ends badly for the kid and as he lays there in the darkness dying, "Jeannie and her father rode off into the night." The song, originally called "Janey Needs A Shooter," started as a 1972 acoustic demo by Springsteen and was later recorded with the E Street Band for "Darkness On The Edge Of Town" but never released. Somehow, Zevon got his paws on it and re-wrote it, although it's difficult to track down who wrote what - and nobody's talking. The down-by-the-river imagery sounds like pure Boss, but the betrayal and gun fetish sound like the Excitable Boy up to his usual tricks, so who knows? Zevon wrote plenty of folkie-type things, and as anyone who's been paying attention to American popular music knows, the Boss has always had one hell of a dark side. Think of it as Jim Thompson with a beat.


Kidnapping an Heiress
Written and performed by Black Box Recorder
From the 1999 album England Made Me
Buy this CD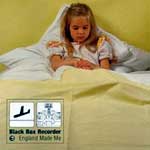 And speaking of Mr. Z., the characters in this ditty have obviously heard the burst of Patti Hearst's Thompson gun and bought it. At first listen it seems harmless-enough, a fluffy little pop confection. And indeed, this quirky three-piece jazzbo/pop combo from the U.K., specialize in just this sort of musical sleight-of-hand - you're so drawn in by Sarah Nixey's soft, breathy vocals and the tuneful, sympathetic musical backdrop (keyboards, strings, drum machines, etc.) provided by partners-in-crime Luke Haines and John Moore that you don't initially notice how dark and perverse the lyrics are. It's like putting whipped cream on a tarantula. This charmer details the abduction of a poor little rich girl in lyrical snippets that read out like a ransom note assembled from newspaper clippings, covering the ground from anarchistic ennui ("You can fool the people all the time/Nine hundred dead in Jonestown") to a bondage fantasy twist (inter-racial, no less) on the Stockholm Syndrome "She's lying in the basement/Black boy, white girl/Black girl with a blindfold/Which one will be your lover?") while the cops pop up every chorus or so to reassure the parents that "We're searching for your daughter." Until the last verse when all hell breaks loose ("Get down, stay down/Put a bullet in your head/It's only money/Smile for the camera") and the chorus switches to the past tense" "We think we've found your daughter." Nasty.


The Wound That Never Heals
Written and performed by Jim White
From the 2003 album No Such Place
Buy this CD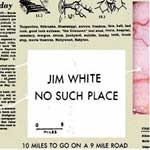 Here's a beauty of a tune that crime writer/DJ Bill Fitzhugh clued me into. It's on the Southern Gothic rocker and Americana darling's 2003 No Such Place CD, and it opens with a woman coolly dragging the body of some guy (her husband?) "down to the edge of the swollen river wrapped in a red velvet curtain stolen from the movie theater where she works." The verses are not so much sung as recited in a folksy deadpan over a lightly strummed guitar like a porch yarn set to music, all wonderful imagery and detail: "Quiet as a whisper, under the stanchions of a washed-out bridge she cuts him loose...and watches as the flood waters spin him around once, then carry him away." And it just gets better - and more disquieting - as the song progresses. She promptly meets another guy in a bar, marries him and eventually disposes of him as well. The chorus just keeps asking, "Baby, why don't you cry? Baby, why don't you cry" and the answer finally comes -- in the last "verse" as she describes a past of abuse and hurt ("the wound that never heals") at the hands of "her father and five different uncles." Her response? "She'd like to kill 'em all...then kill 'em all again." Yikes!!!


A Criminal Mind
Written and performed by Gowan
From the 1985 album Strange Animal
Buy this CD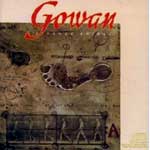 And here's another strange animal. Classically-trained, Scottish-born Gowan (AKA Lawrence Gowan; AKA "Larry") has had a long, varied musical career, first gaining attention as a popular Canadian prog rocker with a dramatic flair, doing a smart, stripped-down Genesis-type thang for a few releases, before turning hard rocker for one album and then acoustic folkie the next, always keeping an eye on the elusive but lucrative American market to the south. Finally, after what seemed like years missing in action, Gowan resurfaced in 1999 pounding keyboards and singing for American cheese merchants Styx on one of the first of their countless "comeback" tours - but it did bring him some long-deserved Stateside success - and a steady job. Still, his finest moment by far was this Peter Garielesque slow burner from way back in 1985 about an unrepentant criminal saying "a few words in (his) own defense," swings wildly between boo-hoo-hoo self-pity ("a criminal mind is all I've ever known") and utter defiance ("I'm made of cold stone"). With drums thundering down like gavels and plenty of scenery-chewing wailing on the choruses, it's the off-hand half-sung delivery on the verses that gives this song its punch -especially the delivery of the punch line "Ask one who's known me/If I'm really so bad... I am." Chilling.
Note to the Scarface Nation: "A Criminal Mind" was recently covered by Toronto rapper Maestro, who samples Gowan's version heavily, using it as the foundation for a fire-breathing sermon on the self-destructive nature of too many young idiots. Now THAT'S keeping it real.And I'm outta here. If you've got any suggestions or comments, please feel free to rattle my cage at kvnsmith@thrillingdetective.com
A version of this article appeared in the May-June 2006 issue of Crimespree Magazine.

| RIP THIS JOINT | ARTICLES | REVIEWS | SONG OF THE WEEK |