Crimes on .45
By Kevin Burton Smith
And the beat goes on... particularly the crime beat. Here's another selection of ditties from the Thrilling Detective Jukebox, all committed with criminal intent for your listening pleasure. This time out, we've even got a theme of sorts -- folks that ain't quite right in the head or just can't help themselves. Yep, we've got a stalker, a mass murderer, a guy whacked out on coke, and a couple of habitual criminals, all telling their tales.

And, as always, for those of you with an overabundance of moral rectitude; , please try not to get your panties all twisted. As the late, great Johnny Cash said, "(Here are some) songs of robbers, liars and murderers. These songs are just for listening and singing. Don't go out and do it."

"Run For Your Life"
Written by John Lennon and Paul McCartney
Performed by The Cowboy Junkies
From the 2005 tribute album This Bird Has Flown
Buy this CD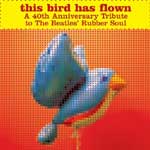 Last go-round, I dug up a nasty little nugget from the Cat Stevens catalogue -- this time it's the Fab Four and arguably the ugliest song they ever recorded (and no, I'm not talking about Sir Paul's output in the last few decades or St. John's duets with Yoko). The song first appeared as the decidedly lame closing track to 1965's "Rubber Soul;" a weak sister finale to one of the all-time great rock'n'roll albums. Amid such stone-cold classics as "In My Life" and "Nowhere Man," "Run" always seemed like little more than filler -- just an oddly cheerful warning to an unfaithful girlfriend. But check out the lyrics more closely. Toronto's Cowboy Junkies -- no strangers to darkness themselves -- did, and jumped at the song's potential. On "This Bird Has Flown" a mostly so-so "tribute album" to the 40th anniversary of the Beatles' classic, the Junkies turn the menace up to eleven, transforming the by-the-numbers Merseybeat bounce into a lethargic grungy dirge full of dissonant guitar noises and chain-gang bellows, unearthing the twisted murder blues at its dark heart, forcing listeners to -- for once -- really notice the words. Lead vocalist Margo Timmins, sounding as always like she's never skipped her meds, switches genders and lays it on the line for her wayward lover, and the effect is as far from the original as you can go. When she sings in her come-hither deadpan that "I'd rather see you dead, little boy, than to see you with another woman" she means it, man. Chilling.
"The Ballad of Charles Whitman"
Written and performed by Kinky Friedman
From his 1973 album Sold American
Buy this CD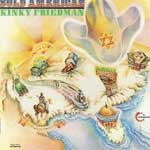 Now here's a real toe-tapper, courtesy of Kinky Friedman, the former folksinger/mystery writer and current independent candidate for Texas governor. It's a feel-good country song about mass murder Charles Whitman, the former Eagle Scout and Marine who climbed the University of Texas clock tower in Austin in 1966 with a trunk full of weapons (they sure do love their guns in the Lone Star State) and shot forty or so people, killing ten of them. Po-faced Harry Chapin recorded "The Sniper" in 1972, full of over-blown navel-gazing, but it's Kinky Friedman's song, released a year later on his long-playing debut that cuts deeper and has aged better - if no more tastefully. Driven by some sprightly banjo picking, Friedman covers all the bases ("He was sitting up there with his .36 Magnum/Laughing wildly as he bagged 'em," even while pondering what drove Whitman to murder - something folks are still debating. Kinky tries to console us with "a rumor about a tumor" but as the song concludes, he reminds us that "There's still a lot of Eagle Scouts around."
"Cocaine Blues"
Traditional/Author unknown
Performed by George Thorogood and the Destroyers
From the 1978 album Move It On Over
Buy this CD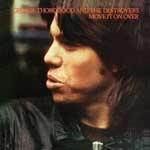 Take a whiff on this one. The song has a long, murky history, first appearing back around the turn of the (last) century) and eventually popping up in John and Alan Lomax's American Ballads and Folk Songs (1934), where it was alternatively known as "Bad Man Blues" or "Bad Lee Brown," and credited to a "a tongue-tied Negro convict at Parchman, Mississippi." In that version, cocaine is never mentioned, but the basic story stands: while "making the rounds" a man gets the great notion to "blow his woman down." A chase ensues, the rascal is finally brought to justice and sentenced to prison for the "rest of his natural life" where he complains that "all I ever done was kill my wife." That's the version Woody Guthrie and others sang, and that's where it may have remained, until Johnny Cash added a blast of coke and turbocharged it, memorably performing the re-jigged "Cocaine Blues" for an audience of appreciative cons on his 1968 landmark album "At Folsom Prison," adding new lyrics and a cautionary last verse about "the day he shot that bad bitch down" and warning listeners to "let that cocaine be." But the absolute killer version is George Thorogood's souped-up hot rod version, a full-throttle scream (thanks to some seriously dangerous slide guitar) that approximates the white-hot cocaine rush that fuels the crime.
"Hustler's Ambition"
Written and performed by 50 Cent
From the 2005 Get Rich or Die Tryin' soundtrack
Buy this CD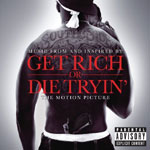 More turbo-charged cocaine blues here - as a dealer with hellhounds on his trail tries to explain his life. Yeah, first glance, it's just more gangsta rap horn-tooting, but it's actually blocks away from the all-too-familiar brain-dead litany that too often passes for songwriting in the genre. Alternately defiant and pathetic, what makes this one fascinating is that the singer isn't merely posing - 50 Cent (AKA Curtis Jackson) has not only lived the life (and bears the much-publicized bullet holes to prove it), but he's savvy and honest enough to point out both the ridiculousness of his own celebrity ("America's got a thing for this gangsta shit/They love me") and the soul-numbing reality of ThugWorld ("Look at me, this is the life I chose/Niggers around me so cold, man my heart dun froze"), peppered with wicked snapshot images of "Mossberg pumpin, shotgun dumpin" that "means nuttin, it's part of the game." In the recent auto-bioflic that this soundtrack's yanked from, the message becomes even more apparent: singing about crime is a lot safer than living it. And as a slice of thug life, both the track and the film are primo -- and primal (50 Cent plays himself and all he has to do is act naturally). The take-a-breath killer chorus doesn't hurt either, especially when the singer tries to lamely wash away all his sins "I want the finer things that's in my life/So I hustle (hustle)." I dunno, but when I hear that, his spineless justification and queasy morals don't sound all that different from the latest whining fat cat CEO to be indicted.
"In State"
Written and performed by Kathleen Edwards
From the 2005 album Back to Me
Buy this CD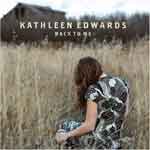 Of course, not every career criminal and habitual offender ends up a big shot dealer or a celebrity rap star (or CEO). Most are grunts who barely eke out a living (when they're not behind bars somewhere), always convinced the next job will be "the one." But don't feel sorry for them - feel sorry for those who try to love these losers and get sucked into the wreckage of their lives, like the pissed-off narrator in this potent cut from Kathleen Edwards, the latest humdinger of a folk-rock singer to make her way down from the Great White North. As Crazy Horse-like guitars wail in the background, Edwards plays a long-suffering woman, raised on robbery, who's finally had enough of her no-good-boyfriend and his no-good plans ("the last job you pulled was never big enough"). "I know where the cops hang out," she warns him, before sadly concluding that "My face couldn't make you leave it behind/ Maybe twenty years in state will change your mind." Sobering, and as far from the pumped-up machismo of 50 Cent as you can get, but oddly complementary.And I'm outta here. If you've got any suggestions or comments, please feel free to rattle my cage at kvnsmith@thrillingdetective.com
A version of this article appeared in the January 2006 issue of Crimespree Magazine.

| RIP THIS JOINT | ARTICLES | REVIEWS | SONG OF THE WEEK |