Crimes on .45
By Kevin Burton Smith
Hey, welcome to Crimes on .45, a new column brought to you by the good (but slightly twisted) folks of Crime Spree. When I met the editorial staff at Bouchercon in Toronto in the fall of 2004, it soon became apparent we all shared two equally strong passions: crime fiction AND music. And then inspiration struck.

"Hey, how about a regular column that combined the two?" I asked.

"Yeah, how about it?" they answered back.

And so, this column was born. Each issue, we'll be prowling my record collection (and yours, hopefully) for songs from the world of pop, folk, country, rhythm, blues, soul, rock and who-knows-where, that somehow deal with our favorite subject: crime.

Our first outing, I thought I'd just toss out some of my personal faves. No great theme linking them all together - just some great tunes that are, each in their own way, classics of their kind. But to paraphrase Johnny Cash in the liner notes to Murder, his appropriately titled collection from a few years back: "(Here are some) songs of robbers, liars and murderers. These songs are just for listening and singing. Don't go out and do it."

"Nebraska"
Written and performed by Bruce Springsteen
From the 1982 album Nebraska
Buy this CD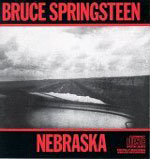 Before he was re-born in the U.S.A. or took it upon himself to walk on the post-9/11 waters, the Boss unleashed the most potent and powerful album of his career, the bare-bones acoustic songcycle of Nebraska, a bleak, anthem-free set of tunes full of crime and punishment, lost state troopers and three-time losers, desperate lovers and psycho killers with no direction home - a grim, reality-laced counterpoint to Reagan's "new morning in America." The title track was based on the true story of twenty-something Charlie Starkweather and his teenage girlfriend, Carol Ann Fugate, who went on a crime spree and left a trail of bodies scattered across the Midwest in 1958 (which also served as the inspiration for Terence Malick's powerful 1973 film Badlands). The song is sung from the POV of the killer himself. Springsteen/Starkweather's explanation for his actions, and his musings on the nature of evil are eerily banal. "I guess there's just some meanness in this world," he decides, but that's nothing compared to the conclusion, as Charlie sits in the electric chair, awaiting his final big moment in the spotlight: "Sheriff, when the man pulls that switch, sir and snaps my poor head back," he sings, "You make sure my pretty baby is sitting right there on my lap."
"Wrong 'em Boyo"
Traditional/Author unknown
Performed by The Clash
From the 1979 album London Calling
Buy this CD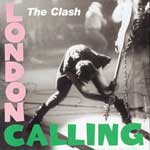 Stagger Lee, the oft-recorded African-American folk tale of a gambling dispute between a particularly sore loser and the hapless Billy that eventually erupts into violence has been reinterpreted by everyone from Lloyd Price, who had a rompin' (but sanitized) -- #1 hit with it in 1959, to Australian goth-rocker Nick Cave, whose blood-drenched, profanity-laden 1996 take is about as unsettling as music gets. The song's ongoing cultural significance and impact could almost fill a book, and indeed, rock'n'roll critic/anthropologist Greil Marcus gave it a good shot in his 1975 tome Mystery Train. But it's The Clash's turbo-charged galloping 1979 take on ska group The Rulers' imaginative reworking Wrong 'em, Boyo, with its bouncing riddims and casual violence ("I'm gonna have to leave my knife -- in your back.") that's my favorite. That it sounds like a pumped-up giddy out-take from The Harder They Come doesn't belie the fact that the Clash's frontman, the late, great Joe Strummer, turns it into a lesson in morality and a stern warning about the dead end effects of violence. Plus you can bop to it. And that's the right 'em, boyo.
"Cop Killer"
Written by Ice-T
Performed by Body Count
Originally from the 1992 album Body Count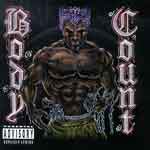 It's depressing how many people have stood up on their self-righteous hind legs and condemned Cop Killer without ever hearing it - or are even interested in hearing it. This hard-charging rock song (it's about as "rap" as Stairway to Heaven) slips into the mindset of a black man who, frustrated by what he sees as systemic racism and brutality in the LAPD, decides to go out and even the score. There's no doubt it's obscenity-laden, relentless and brutal, bursting with inarticulate rage ("I'm 'bout to kill me somethin'/A pig stopped me for nuthin'!") and chilling detail ("I got my black shirt on/I got my black gloves on/I got my ski mask on/This shit's been too long"), but in the aftermath of the Rodney King affair, the song struck a powerful chord with everyone who heard it - or of it. Still, its white-hot anger and call to violence, especially in the wake of the Los Angeles riots, was too much for many, and the song and Ice-T became a sort of cultural and racial scapegoat; one that Warner Brothers were more than eager to sacrifice in their guise as "good corporate citizens." The record company removed the song from the album (and all future pressings), and the next year, booted both the band and Ice-T as a solo artist from their roster, despite his explanation that "I'm singing in the first person as a character who is fed up with police brutality. I ain't never killed no cop. I felt like it a lot of times. But I never did it." This fist-pumping, defiantly abrasive howl of anguish against abuse of authority -- protest music of the first order, is about as far from easy-listening as you can get. Somehow I can't see Peter, Paul and Mary covering it.
But the final irony? Ice-T now plays a cop on NBC's Law and Order: Special Victims Unit.

NOTE: As reported above, Cop Killer is not commercially available on CD anymore.
"Folsom Prison Blues"
Written and performed by Johnny Cash
Originally released as a 1955 single.
Available on the 2000 compilation Murder
Buy this CD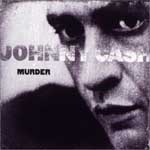 I wonder what the oh-so-outraged good citizens who wailed so loudly about Ice-T's angry call to violence in Cop Killer have to say about Johnny Cash? As angry as the protagonist in Cop Killer is, at least he's angry ABOUT something. The self-pitying but barely repentant convict in Cash's 1955 song, originally recorded for Sun Records, is in a prison cell because he shot a man in Reno, as he dispassionately admits, "just to watch him die." It's one of the most disturbing but powerful lines in American popular musi (and that's saying something, and almost forty years after I first heard it, it still sends a shiver up and down my spine. I know we're supposed to pity (or at least empathize) with the prisoner's ongoing torment here, which Cash nails to the wall with unerring accuracy and a few simple images (a howling train whistle, an imagined fancy dining car) but that one line is inescapable. Right until the end, Cash, a man who knew all about sin and salvation and personal redemption (not to mention the gray bar hotel) never ceased to explore the dark, violent side of the American dream in his music, and this song, one of his earliest and finest, resonates even now. Knucklehead gangsta rappers, whether they know it or not, are carrying on the tradition.
"Watching the Detectives"
Written by Elvis Costello
Performed by Elvis Costello and Clover
From the 1977 album My Aim Is True
Buy this CD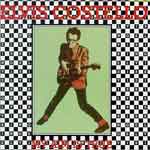 After all the bleakness and sociopolitical musings of the last few songs, this song, a reggae-tinged standout track on Costello's 1977 debut, simply wants to have some fun, and its aim is about as true as you can get. With its ominous (and immediately recognizable) bass line thumping like an implied threat, and the breathlessly delivered ratta-tat-tat litany of impressionistic snapshots swiped from a million private eye novels and black-and-white B-films, the P.I. is finally here, to deal with the clients "who are ready to hear the worst about their daughter's disappearance." The hapless gumshoe soon finds himself distracted by the cold-blooded femme fatale "filing her nails while they're dragging the lake," only to ultimately arrive at the chilling conclusion that "it nearly took a miracle to get you to stay, It only took my little fingers to blow you away." Or maybe it's just about a horny guy pleading with his girlfriend to turn off the television. An out-and-out classic, all the more impressive for its appearing on Costello's very first album. Alas, Costello started reading his own reviews soon a few albums later, and his literate, clever wordplay was never quite as open and direct and unconsciously playful ever again.
A version of this article appeared in the March 2005 issue of Crimespree Magazine.

| RIP THIS JOINT | ARTICLES | REVIEWS | SONG OF THE WEEK |